Given our time limitation as parents, and with just one bubble machine to recommend, I would pick the Automatic Durable Bubble Blower for Kids by Kidzlane. I have reasons why I would choose this, but the details will follow later.
As a caring father, many questions may be lingering in your mind regarding the best bubble machine. You may be concerned with the safety, longevity, cost, and bubble output of the various machines in the industry. You may be even wondering whether it is a good idea to get the bubble machine for your children.
Well, relax. We have gathered information regarding the 6 best bubble machines. With this information, most of your questions are likely to be answered and you will know the best pick based on your needs and preferences.
My Top Picks:
What is a Bubble Machine?
A bubble machine is an automatic or manual machine designed to create spherical bubbles that are released into the air. You need a soapy solution and the machine to produce the bubbles.
How Does a Bubble Machine Work?
Even though I'm a physicist and engineer, I actually had to look this up. A bubble machine works by actually following a simple concept. Air flows through a wet ring of a special liquid producing colorful visual effects of bubbles.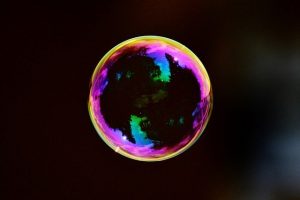 The physics of making bubbles is quite straightforward. When air is trapped in the solution of water and soap, its flexible skin stretches into a spherical, ball-like shape, making the bubble. To see the flexible skin of air, you dip a bubble wand into a bubble solution. This video simply describes the physics of making bubbles.
Are bubbles dangerous?
These machines are designed to work with a special solution that can be made at home or bought. With these solution you can be assured of your child's safety.
Unlike the earlier versions of bubbles produced by soapy solutions that you would fear getting into your kid's eyes, these ones by different bubble machines are safe to use.
Why Do I Need a Bubble Machine?
As kids grow, there is need to help them remain active through engaging in various activities that are also fun. Kids derive a lot of pleasure from the bubbles and will be motivated to do things that are usually not their best choices like bathing.
Fun
Toddlers enjoy making and playing with the bubbles. For example, during shower, or birthday parties, having the bubbles can make them extremely participative and cooperative.
As the bubbles capture their attention, they are able to focus more on what they're doing, rather than being distracted.
Educational Reasons
Besides the fun, children can get a number of skills by making and chasing the bubbles.
According to Australian government, department of education, top educational skills they acquire include limbs-eye coordination, gross motor movement, oral motor skills, balance, speech development and special awareness.
Health Benefits
Blowing the bubbles has a calming effect on children as they practice deep breathing. This exercises their lungs and body in a general way.
Even if they had a bad day, or they are irritable, getting them some colorful bubbles will definitely cheer them up. This will also give you ample time to take care of your other responsibilities peacefully.
Precautions
As you use the bubble machines with your children, there are some precautions you should consider, especially when your kids are just starting out. For curious children especially, you should teach them that the spinning wands can hurt their fingers.
Also, ensure that there are no-spill caps fitted on the bubble machines. While the bubble making solution isn't dangerous, kids ingesting lots of it can affect their health negatively, causing diarrhea or burning sensation down their throat.
Finally consider the safety of the playing space. Since children will be chasing the bubbles, almost hysterically and uncontrollably, ensure that the environment is child proof. You can remove obstacles so they can enjoy the bubbles without compromising on their safety.
How to Choose the Best Bubble Machine
There are a number options. Below, I give you some criteria you can use in selecting the best machine.
Quality
When purchasing a bubble machine, you want to be sure that it will serve you for the duration of time you want. If you want to invest in one, be sure it is long-lasting with features that can withstand children's curious minds. This may be a little bit expensive.
Purpose of the Bubble Machine
If you want one for a one time trip to the park, then you could purchase the cheap ones that give more bubbles count per minute. However, if it is supposed to last, then you should probably get the extremely durable ones.
Budget
How much are you willing to invest into a bubble machine?
Something worth noting, an affordable bubble machine does not always mean low quality. Some pricey machines are just prestigious and not necessarily with high quality features.
Best Overall – Automatic Durable Bubble Blower for Kids by Kidzlane
This bubble blower is dolphin-shaped and releases the bubbles through its 'mouth' in a continuous stream. It is designed to accommodate children of all ages. For the best experience, the manufacturer recommends it for children 3 years and above.
Product Information
Comes with 8 Oz solution for making bubbles
Has 10 spinning wands and pours over 500 bubbles a minute
Batteries: 6 AA (not included during purchase)
Pros
Simple and easy to refill the bubble solution
Fun and bright to appeal to kids of all ages
Has a powerful, yet quiet motor
Extremely long lasting
Lacks a tip base, so it's stable as it stands
Works perfectly indoors or outdoors – e.g. for weddings, birthday parties, play dates, and baby showers
Ideal for children as well as adults
Cons
Among the most expensive bubble blowers
CHECK PRICE ON AMAZON
Best Budget – Gazillion Bubbles Hurricane Machine
If you are financially constrained and still would love to get a durable and attractive bubble blower machine, then get the Gazillion Bubbles Hurricane Machine. Your children will enjoy its portability and ease of use.
As the name suggests, you can get a hurricane of bubbles in this battery-powered machine. However, the batteries do not come with the blower; you'll need to purchase them separately.
Product Information
Capacity: 4 Oz
Batteries: 6 AA (not included)
Color: green
Produces over 500 bubbles per minute
Pros
Among the most affordable bubble machines in the industry
Offers exceptional durability when properly maintained
Its bright color appeals to kids of all ages
Easily refillable with bubble solution
Ideal for both outdoor and indoor activities
Cons
Tip base makes it prone to accidents – thus you should not leave it just standing anywhere
If you do not drain the bubble solution too often, it may get into the unit, adversely affecting its performance and longevity
CHECK PRICE ON AMAZON
Best Portable – Toysery Duck Bubble Shooter Gun Toy
As a caring parent, you would probably love a bubble machine that you can carry along with you wherever you go. The Toysery Duck Bubble Shooter Gun Toy will give you this and more. Your children will enjoy creating many bubbles at a go with this pocket-friendly blower.
This battery-operated bubble machine also produces fantastic sound and light effects to make sure your children are fully entertained.
And even after many uses, you are assured that the solution will not get to the machine, thanks to its leak-resistant pre-installed feature.
Product Information
Battery: AA (included)
Weight: 9.6 Oz
Product dimensions: 7 x 6.6 x 1.3 inches
Pros
Among the most affordable bubble machines
Enhances the fun, thanks to its light and sound effects once kids pull the trigger
Creates multiple bubbles at once
Leak-resistant
Stable and can be placed in various surfaces without falling off
Brightly colored and its duck-like shape appeals to most kids
Easy to refill the bubble solution
Innovative and produces colorful bubbles
Safe, secure and non-toxic
Can be used by adults and children
Highly portable
Cons
Some adults find the sound effects irritating
CHECK PRICE ON AMAZON
Best Bubble Solution – Gazillion Bubbles 1 Liter
When buying the bubble machine, the type and quality of the bubble solution play a vital role. And if you are looking for a bubble machine with the best solution that is non-toxic and won't stain your furniture or clothes, then the Gazillion Bubbles 1 liter solution could be your number one choice.
Product Info
Comes with a 7-n-1 bubble wand
Size: 1 liter
Produces a lot of bubbles within a minute
Pros
Bubble solution is non-toxic
Solution made from eco-friendly materials
No staining of clothes or even furniture
Ideal for both outdoor or indoor activities
Cons
Can be limiting – not suited for children under the age of 3
Can easily cause choking because of the small parts, so requires supervision when used by younger children
CHECK PRICE ON AMAZON
Best Bubble Machine on Wheel – Lydaz Bubble Mower for Toddlers, Kids Bubble Blower Machine
Do you want to take your bubble production a notch higher by giving your children something unique? Then you may need to invest some to get one of the best bubble machine with wheels – the Lydaz Bubble Mower for Toddlers.
It is battery powered and it is quite easy to use. For portability or storage, you can easily remove the handle. It is a brightly colored bubble machine that produces tons of bubbles per minute.
Product Info
Batteries: 3 AA (not included)
Weight: 2.6 pounds
Product dimensions: 11 x 10 x 6 inches
Recommended for ages 18 months and above
Both electricity-operated and also fan-activated
Pros
Good for role-playing (mowing) with dad
Comes with 3 bubble solutions and 3 bubble sticks
High-quality and exceptional durability
Tons of colorful bubbles per minute
Brightly colored – appeals to most children
Easy to assemble and disassemble
Produces realistic gear and engine sounds
Cons
CHECK PRICE ON AMAZON
Best for Parties – Professional Wireless Remote Controlled Automatic Bubble Machine with High Output
If you are considering blowing bubbles during a special event such as at a wedding or a birthday, then you'll need a blower that can be remotely controlled. On top of that you might want to get a machine with high a bubble output per minute. This bubble machine can do exactly these.
Product Info
Remotely controlled distance: 15 yards or 45 feet
Voltage: 110V, 60 Hz
Tank capacity: 1 liter of bubble solution
Power consumption: 25W
Weight: 5.6 lbs
Allows both remote or manual control
Pros
Thousands of bubbles per minute
Exceptional durability with rugged metal housing
Ideal for indoor or outdoor parties/activities
Portability – lightweight and detachable handle
Cons
Color of the bubble (black and white options) machines may be unappealing to most children
Shouldn't be used in the rain as it may lead to a short-circuit
Possibility of blockage of the air intake parts if you are not careful
CHECK PRICE ON AMAZON
Conclusion
Bubble machines provide your children with an opportunity to exercise, have fun, bond with family and friends and develop their coordination and cognitive abilities. Hopefully I have provided you with some insights regarding the 6 best bubble machines for your toddlers. I have selected these models based on budget, portability, bubble solutions, intended function or use.
Overall, the bubble machine I like most and recommend is the Automatic Durable Bubble Blower for Kids by Kidzlane. It stands above all other bubble machines as its price is commensurate with the quality, it is bright, long-lasting, and extremely stable. It offers everything you need in a bubble machine all in one package. Its versatility stands above other options on the market. And now go ahead and have fun.
Last update on 2021-08-02 / Affiliate links / Images from Amazon Product Advertising API