The act of listening to podcasts with our ears is like watching TV and YouTube with our eyes. Podcasts provide you with news, shows by professional broadcasters from the likes of NPR, Harvard Business Review, BBC, just like TV does. You can also follow programs by individuals, some of the top ones being The Tim Ferriss Show, Side Hustle School, The Jordan B. Peterson Podcast, just like YouTube that lets you see the world through the eyes of private people. Why should only adults have all the fun? This article covers podcasts that kids of different ages can enjoy.
An alternative to screen time
It's hard nowadays as parents to create an environment for our kids with complete abstinence from the screen. Our life in the 21st century is becoming increasingly digital and our main form of interacting with that new world is via screens. Kids' first exposure to light from the screen is from a very early age, the moment parents hold their phones in their hands to take a picture of them, then showing those captured moments to their kids. How can we give children the opportunity to entertain themselves or to learn through digital channels other than by using a digital display? Enter the world of podcasts.
How kids listen to podcasts
Podcasts are all the rage these days – their popularity is constantly rising. Podcasts for kids is also very trendy. And there is statistics available on children's relationship with this auditory experience. A 2017 survey by Kids Listen showed that 80% of kids that listen to a podcast listen to it more than once. Kids love repetition and we know repetition is the mother of learning: 1 in every 5 children listens to a single podcast episode 10 or more times. Another surprising insight from the survey is that contrary to the popular belief that kids have a short attention span, they actually prefer longer shows with episodes of 15-20 mins duration or even over 30 mins.
My connection to podcasting
I love listening to podcasts as an adult. Actually my initial passion for passive listening was so intense that in 2016 I started The Hardware Entrepreneur, which is my own podcast. However, it's not really for kids, and therefore it didn't make it to the selection here.
Best podcasts for different purposes
In this overview, you will discover 20 podcasts that will capture your kid's imagination. These great shows vary in topics. Some tell stories about magical places, others explore interesting scientific facts in an entertaining manner. There are podcasts for book and music lovers, as well as several great picks perfect for bedtime. For your convenience, they are divided into several categories: best for road trips, best for leisure, best for music lovers, best for science, best for learning, and best for bedtime. I also specify the recommended age and length of episodes for each podcast, so that you can easily find the one that suits you and your kid.
Overview table
At the end of this post you can see an overview table that lets you do more filtering so you can find the right show for your kids and also for you if you want to enjoy some episodes together with your child.
Best for roadtrips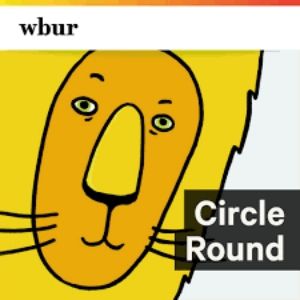 Circle Round invites you to explore classic folk tales from around the world. The stories are adapted and kid-friendly. Accompanied by soothing soundtracks, this podcast will tell you stories about kindness, generosity, friendship, and love.
Recommended age: 3-5 years
Length of each episode: 10-20 mins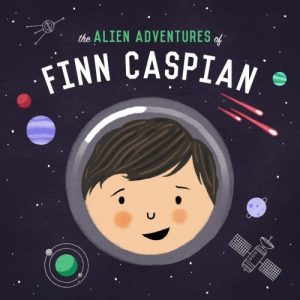 It tells a story about an 8-year-old boy living on an interplanetary space station. Together with his friends he explores the galaxy and solves mysteries. Kid-friendly adventures will capture the imagination of kids and tweens. Together with Finn Caspian, your kids will never again feel bored during a road trip.
Recommended age: 5-8, 8-12 years
Length of each episode: 15-20 mins

Eleanor Amplified features a young journalist and her adventures. Teenagers will find Eleanor's adventures exciting, and her character witty and daring. The podcast offers short stories – about 15 minutes each, as well as the Road Trip Editions that last for 2 hours or more.
Recommended age: 8-12 years
Length of each episode: 15 mins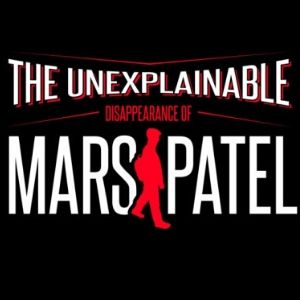 It is an award-winning podcast. It is a serial mystery focused on the adventures of Mars Patel. The stories are written for middle-grade kids and are voiced by young voice actors. It is perfect for long road trips.
Recommended age: 8-12 years
Length of each episode: 15-25 mins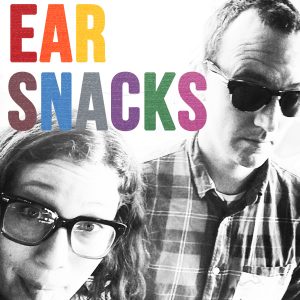 Ear Snacks offers entertaining content for kids accompanied by fun soundtracks. It covers a wide range of topics and discussions with kids and experts. Your child will learn something new while enjoying catchy sing-along songs from children's music duo Andrew and Polly.
Recommended age: 3-5 years
Length of each episode: 30 mins
Best for leisure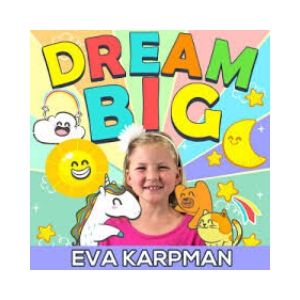 Another podcast for the whole family. Together with her mother, 7-year-old Eva Karpman explores the world by tackling a wide range of topics. She does so by interviewing celebrities and award-winning experts from all walks of life. Through this podcast, your child will be able to get acquainted with a great number of professionals from different fields, learn about what they do, and their lifestyle.
Recommended age: 5-8 years
Length of each episode: 15-35 mins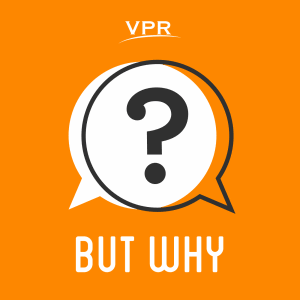 It is dedicated to answering all kinds of questions that a child can think of. Young listeners submit their questions, which can range from "Why is the sky blue?" to "Why are some words bad?", and the cast answers them with the help of experts. This podcast is informative and encourages children to think on a variety of topics that vary in complexity.
Recommended age: 5-8 years
Length of each episode: 20-25 mins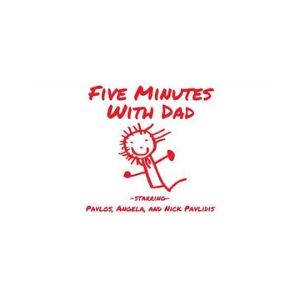 It features a dad and his two young kids. They talk on different topics discussing everyday things. This podcast is really about a parent having a conversation with his kids about a great variety of topics like hobbies, how to express kindness and love, school and sport. It is sweet and helps parents and children to connect.
Recommended age: 3-5 years
Length of each episode: 10-15 mins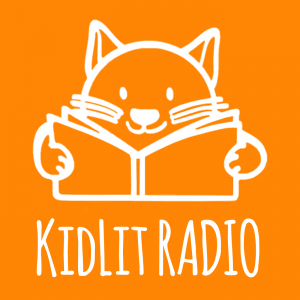 It is great for book lovers. It features interviews with top authors and illustrators. The series is informative and helps the young listeners to get to know celebrated authors better. KidLit Radio is a nice podcast if you want to encourage your kid to read more.
Recommended age: 5-8, 8-12, 13-19 years
Length of each episode: 5-10 mins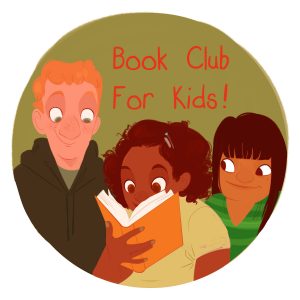 It is an excellent one for kids that have a passion for reading. In this podcast, you will hear middle schoolers talking about their favorite books and sharing their book recommendations. The stories are not limited to a specific genre. That is why on one episode you might explore a book about magical creatures and on another a story that tackles such issues as war, poverty or discrimination (in a kid-friendly format). Each episode also includes a passage from that week's book read by a celebrity guest.
Recommended age: 5-8, 8-12 years
Length of each episode: 20-25 mins
Best for music lovers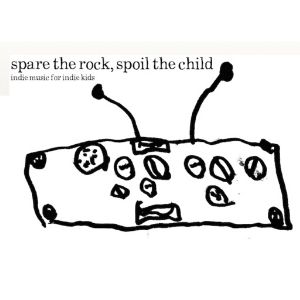 It is a music podcast for kids. Every week there is a new playlist. Most of the songs are a nice break from cheesy kids' music that a parent too may enjoy.
Recommended age: 3-5, 5-8 years
Length of each episode: 15-20 mins
Best for science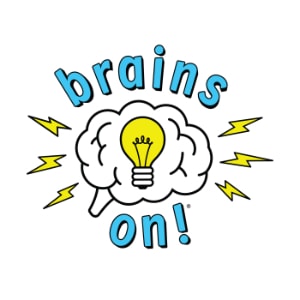 It is another great podcast that is both entertaining and educational. It answers kids-submitted questions, such as "What was the first life on earth?" or "What is dyslexia?", with the help of experts. Because of a wide range of topics tackled during the episodes, and expert opinions that are genuinely interesting, also parents can enjoy the podcast.
Recommended age: 5-8, 8-12 years
Length of each episode: 35 mins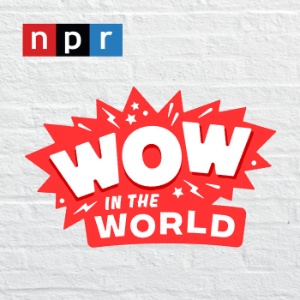 It is an excellent podcast for the whole family. It offers engaging stories about science and technology. The topics are explored through comedy and debate, which makes them fun and educational for kids. Also parents can find this podcast interesting, as the format is both entertaining and informative.
Recommended age: 5-8 years
Length of each episode: 20-30 mins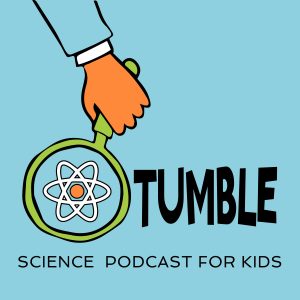 Tumble is a great educational podcast for kids and tweens. With its unique content, it fosters a love for science in kids. The cast often invites guest experts that talk about their profession, work, and discoveries. This way young listeners get to know first-hand who scientists are and what they do in their respective fields.
Recommended age: 5-8, 8-12 years
Length of each episode: 15-20 mins
Best for learning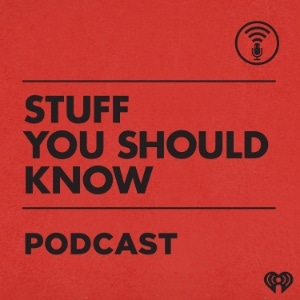 Stuff You Should Know is a podcast aimed at older kids and teenagers. The podcast addresses different topics that vary in seriousness. On one episode you will learn how haunted house attractions work, and on another explore the nature of a mental disorder, like amnesia. It offers informative and educational content that will help broaden your kid's horizon.
Recommended age: 8-12, 13-19 years
Length of each episode: 30-60 mins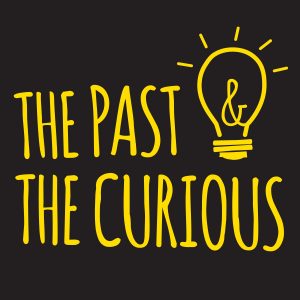 It offers unique content featuring little-known stories from history. The stories are very entertaining, narrated with humor, and accompanied by nice music. The episodes also include a small quiz segment that will encourage your kid to learn a thing or two about history.
Recommended age: 8-12, 13-19 years
Length of each episode: 30 mins
Best for bedtime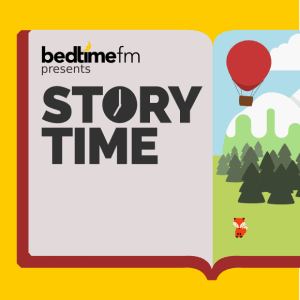 A great podcast to get your little one ready for sleep. Each episode contains a short kid-friendly story narrated with a soothing voice. The podcast offers great content that is both sweet and comforting making it perfect for bedtime.
Recommended age: 3-5 years
Length of each episode: 10-15 mins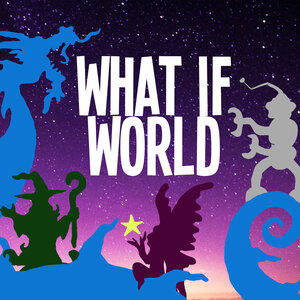 What if World invites you into the world of incredible stories and characters. The podcast answers "what if" questions submitted by kids, for instance, "What if Legos were alive?" or "What if mermaids turn into robots?" No matter how ridiculous the question is, the cast will find a way to turn it into a vivid story that will capture the imagination of young listeners.
Recommended age: 3-5 years
Length of each episode: 15-20 mins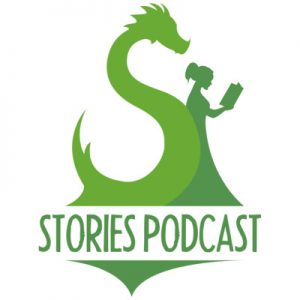 It features a great number of adapted fairy tails, classic stories, and original works. If you are looking for a podcast with engaging stories that are perfect for bedtime, this is an ultimate choice. The content is suitable for little kids, but also for children past the age for picture books, who still enjoy a good bedtime story.
Recommended age: 3-5 years
Length of each episode: 15-20 mins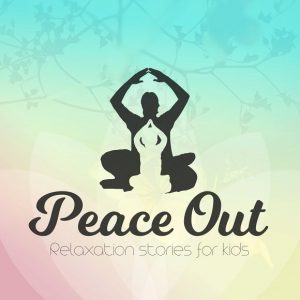 It teaches relaxation and mindfulness through breathing exercises and visualization. It is great for bedtime but can also be used during the day to calm down. The podcast is targeted at little kids, but because many of its elements resemble meditation and encourage mindfulness, it is suitable also for older kids, as well as parents.
Recommended age: 3-5, 5-8 years
Length of each episode: 15 mins
A table for a complete overview
Below you can see an unabridged overview table which can come handy when you want to search through the selection using different criteria.
How to use the table
If you want enjoy the table in a bigger format click on "View larger version". Currently they're grouped according to the "best for…" categories but you can group them according to other columns, too. Another great way to see only podcasts that interest you is using filtering. You can click on "Filter" in the menu in the top and you can filter e.g. based on the 4 "recommended ages". You can also see results also based on other interesting columns, e.g. "For parents, too" or "Best time of day". Just experiment to find the show that you want. If you miss some criteria you might want to use, send me a message so I can add it. Another great way to view this database is by sorting the entries. You can find this option also in the menu.
Back to you
How does your child listen to podcasts or how do you listen to shows together? Send me an email as I'd love to learn about new shows or shows I haven't considered here yet.
Podcasting is bound to stay around as it's simply one form of getting information and we need information as humans. It's a very intimate way of soaking up knowledge or simply to get entertained as listeners get to fully concentrate on the speaker just using their ears.
Could you select a podcast based on this post? Enjoy the shows at least as much as I do.