What is one of the first things people start telling you when they hear you're having a baby soon? They talk about saying goodbye to your own time, whether it's time for sleep, your hobbies or time as a couple. So what if something as simple as packing cubes for diaper bag use can help you save some time once your child arrives?
By profession, I'm a scrum master so a productivity coach which means I'm passionate about how to save time. It may sound almost too easy, but also from a personal experience, I've seen how small changes in how I parent and organize my day, provide big rewards later on. Since your diaper bag is an essential item both at home and when on the road, doesn't it make sense to make smart changes starting there?
Saving time is also how you reduce your stress so you can parent better. When you have an organized system that prevents you from wasting time looking for essential items – especially when he or she is screaming at the top of their lungs – you'll be surprised how much calmer your days become. By having a checklist of what to pack and having suitable packing cubes, we've managed to pack for a trip in under 10 mins instead of half an hour.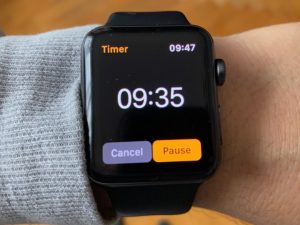 It's up to you how you want to use those precious minutes you'll save. My article on meditation provides valuable insight into how you can enjoy a better quality of life. But let's improve on that even more. Let me teach you all about the power of packing cubes.
Types of Packing Cubes All Parents Need
If you're new at parenting, you may not even be aware of all the different items that will come in handy one day. You may wish for a magic bag rather than a diaper bag, so you can pull out whatever a situation calls for. Having the right items – in a packing cube – on hand will save you time running to a nearby store and will prevent unnecessary stress for everyone involved.
Here's my list of types of packing cubes you should create:
Change of clothes
A bag for entertainment, containing toys and books
The feeding time cube
Snacktime packing cube
Diaper change bag
First aid kit
Personal care packing cube with hand lotion, sun cream and similar items
You may not need all these packing cubes at all times. For example, items like sunscreen are more appropriate for travel or days at the beach. But, have them packed and ready to go so you can simply pop them into your diaper bag without wasting time trying to find relevant items.
Once again, can you see how much time and effort you save when you get organized?
Important tip: remember to restock your cubes on a regular basis. You don't want to run out of essentials like diaper rash cream or tissues on a busy day while out and about with your baby. Simply put a reminder on your mobile phone to check all your packing cubes once a week.
Helpful Checklist – 10 Diaper Bag Items Never to Leave the House Without
Most of us know to pack the basics, such as diapers and bum cream but what else should you take? Look at the list below. At first, you won't think some of these items are important – until the moment you need them. Here's what I've learned to always keep on hand:
Hand sanitizer
A plastic bag to place a dirty diaper in – you never know where you'll have to change the baby
Portable changing pad
Hats, for you and your baby
Bandaids and pain reliever that's safe for babies
A snack, for you and the baby
Your emergency contact information printed on a card
Clean shirt for you
Your phone charger
Money
The Best Packing Cubes to Invest in
Easy Baby Diaper Bag Organizer Tote Pouches Organizer
I discussed the different types of bags you need to prepare and this set of packing cubes is already labeled, all according to relevant diaper bag needs. It also helps that they're all different colors so you immediately know which one you need to grab in an emergency.
The bags are different shapes, so they suit the type of contents you'll pack inside. For example, the 'Feed Me' packing cube is tall enough for a small bottle or cup.
This brand does sell different designs, so you can customize your purchase to your personal style. Some may prefer plastic packing cubes, but these ones are machine washable so don't worry if you spill juice or cream on one of them.
The cotton fabric is soft to the touch, so your baby may even find it stimulating to play with. Let the bag keep him or her busy while you change a diaper.
View on Amazon
Diaper Bag Organizing Pouches | Set of 4 Including Diaper Clutch
Here's another set that's already labeled so you know exactly which one to grab. One is a wristlet pouch which makes for easy carrying.
These are also easy to maintain since you can wipe off the exterior without damaging the fabric or the bag since they're water-resistant on the outside. Inside you'll find a lining that's waterproof. If anything does leak, it won't reach the rest of your diaper bag. The quality fabric and zippers mean they'll serve you a long time.
These are rather stylish and the descriptions make them relevant even after the baby years. You'll end up using them for general travel for yourself probably.
View on Amazon
ALVABABY 3pcs Baby Cloth Diaper Wet Dry Bags Waterproof Reusable with Two Pockets
Here's another set you'll eventually use long after your baby has grown up because the design is timeless and they're practical for various uses.
The bags have two compartments, each with its own zipper, so you can store wet items separately from the rest. Because they're waterproof, there's no chance of a dirty diaper or a wet piece of clothing affecting the rest of the diaper bag.
The sizes vary considerably, so pick one that suits the group of items you want to store together. Even if you just want to grab one bag for a quick visit to the neighbor it's easy, thanks to the handles that make for easy carrying.
View on Amazon
Compression Packing Cubes for Travel- Packing Cubes and Travel Organizers
Here's an even more diverse range of options, with six packing cubes for diaper bag organization in one set. I appreciate the interesting designs that make them easy to tell apart.
The bags are water-resistant so the contents will be protected. They're also lightweight so there's no chance of weighing you down.
These are compression packing cubes, so after packing you can remove excess air and waste as little space as possible in the diaper bag. That enables you to comfortably pack even more essentials.
Once again, these were made with travel in mind, so when you don't need them for your baby anymore you can use them for yourself. I do appreciate baby items that have multiple applications so I don't waste money on products that will quickly become meaningless.
View on Amazon
Why Use Packing Cubes for Diaper Bag Organizing?
You may accept the organized chaos in your diaper bag but consider what you're putting at risk. Imagine asking someone to urgently find something in your bag while you tend to your baby. Any confusion about where exactly that item is will make it more difficult to get the problem sorted. Also, you know there's a chance that small, loose items may fall to the bottom of a diaper bag and even you will struggle to find them. Some organizing can prevent all these problems.
If you feel disorganized and wish there's something you can do about it, imagine all your baby items neatly packed in cubes. You'll end up getting more into your diaper bag than usual. This is thanks to compressing soft items together, such as clothing. And when you open that diaper bag zipper, all your baby belongings won't come bursting out anymore. Looking for a specific item? Simply grab the relevant cube or tell someone which one to hand to you.
Packing cubes also protect items from damage, while keeping any moisture from seeping into your belongings.
You can see that more order and less stress can be yours, through one simple resource.
Will My Bags be Heavier when Using Packing Cubes?
Yes, with packing cubes you're adding more 'stuff' to your bag, but don't discard this idea because of the weight. Depending on the type of packing cubes you use, the weight will be almost negligible. A set of standard packing cubes will weigh about the same as a tracksuit top, while lightweight options will only be as heavy as one T-shirt. No reason not to try this!
What is the Best Way to Place Clothes in Packing Cubes – Roll or Fold?
There's not necessarily one packing technique that works for everyone. If there's cotton or linen clothing you don't want to iron before you put them on your baby, it's better to fold. Also, a woolen item may be too bulky after being rolled, so folding often works better. But many other clothing items pack better when rolled up tightly.
Some parents may find they save time by packing an entire outfit together. Layer the items – from socks to sweaters – on top of each other. Then roll it together. There's a video to show you how.
Another alternative is to use the expert Marie Kondo's folding method to pack clothing in larger packing cubes. You'll see items at a glance for swift outfit changes. You can learn about the famous KonMari fold in this video.
Also, for some inspiration, see how Marie Kondo packs a suitcase and see what you can apply for both you and your baby's luggage in the future.
How to Pack Your Diaper Bag Like a Pro
If you're starting from scratch in organizing your diaper bag, lucky you! You'll feel in control from the start and you can skip some of these steps. To enjoy a more organized system from now on, here's what you do:
Empty it out: Don't simply try and rearrange your existing bag. Throw out everything on the table and while you're at it, give the bag a good clean.
Do you have the right bag? You may even opt to use an entirely different bag once you've read all these tips. The ideal bag has enough compartments so you can allocate them as different zones. There should also be compartments on the outside for easy access to essentials. Of course, also make sure it's comfortable to carry and work with. My article on the different types of diaper bags will help you make the best decision for you.
Minimalize: Looking at everything on the table, are you sure you need everything? Remember, clutter will prevent you from finding vital items fast. There may be items you don't use anymore because your baby has grown and developed since the first time you packed the bag. Be honest, throw out what you won't use and only leave what's practical and relevant.
Finalize your list of items: Do you have the best possible version of each item you'll need? Instead of taking a large tub of cream in the diaper bag just to go to the store, why not search for samples or decant products in smaller containers? Also, remember to take important items for the parents too – think snacks and lip balm – because parent care is as important as baby care.
Group items together: Now group items together, for example, diaper changing items must be separate from toys or food. I'll discuss this in more detail below.
Use your packing cubes for diaper bag organization: Now simply fill your packing cubes with the items in each group. Use different sizes that suit each group, making sure the packing cubes can close easily.
Place items and cubes in relevant zones: Lastly you can now slip packing cubes into different compartments according to need. A change of clothes can go at the bottom of the bag but keep the feeding time packing cube easily accessible.
If you need some more inspiration on bag organizing, read my article on the best diaper bag organizer options before you start repacking.
Do Packing Cubes for Diaper Bag Use Work for a Backpack?
Don't think you need packing cubes spread out inside a bag in order for them to work. They can work as effectively in a backpack where you'll most likely stack a few of them on top of each other. It works because you can simply reach down inside and pull out the right packing cube, instead of rummaging around trying to find loose items.
Backpacks often also have a range of compartments. These work perfectly if you choose packing cubes for diaper bag use that are small enough to fit inside those spaces.
Top 10 Travel Items for Baby's Luggage
It's not only local travel that requires planning. To make your next holiday less chaotic, here's what you need to add to those packing cubes for a diaper bag or luggage use:
Small speaker that plays white noise to help your baby fall asleep in a new environment
Travel sippy cup
Inflatable pillow to act as a footrest or to create comfortable sleeping on a plane
Baby carrier
Silicone table mat
Silicone bowl
Shade cover for pram made of breathable fabric
Stroller hooks to hang items you won't usually carry with you at home
Travel toilet seat for toddlers
Insulated food jar to keep food warm even during a long day of sightseeing
Final Thoughts
Parenting requires a lot of focus and energy, so let's make it as easy on ourselves as possible. Your packing cubes for diaper bag use can make you feel less apprehensive about each trip to the store or on holiday because there's less chance you've forgotten something important. And once you arrive, changing or feeding time becomes much more relaxed. Remember, children can feel our anxiety, so let's keep as calm as possible.
Will you do yourself and your child a favor by getting organized? Also, help others to make wise parenting decisions by sharing your opinion or experience on packing cubes.
Last update on 2023-12-05 / Affiliate links / Images from Amazon Product Advertising API